Mr. Adam Ehrhart is a fifth grade teacher at Locust Grove Elementary, and he is excited to be starting his eighteenth year of teaching. He began his teaching career in North Carolina, where he taught fifth grade for three years and second grade for one year. This year will be his fourteenth year with the Red Lion Area School District, teaching fifth grade for twelve of those years and sixth grade for one year. In addition to teaching in the Red Lion Area School district, he is also an alumnus of Red Lion, graduating with honors in 1996.


In 2010 he was nominated by his principal and selected to attend the Keystone Technology Innovators Summit at Bucknell University. This experience transformed his philosophy of teaching and learning and connected him to a network of educators whose passion is to provide students with the digital skills necessary to be successful in the 21st century. Since attending the KTI Summit, he has been a facilitator at Penn State's Tech.It.U summer technology institute and has served as an adult ambassador for educators attending the Pennsylvania Educational Technology Exposition and Conference, which is held annually in Hershey, PA.
In addition to teaching, he enjoys spending time with his wife, Courtney, and their three children Jacob (8), Caleb (4), and Vonnie (2). In his spare time, he enjoys coaching Windsor Area Recreation soccer, as well as fishing and spending time outdoors.
Education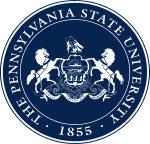 Bachelor of Science- College of Education: Elementary Education, 2000
Master of Education- College of Education: Teaching and Curriculum, 2008
Certificate of Educational Technology Integration- College of Education, 2011