Biography
Mrs. Julie Beard is a sixth grade teacher, doing remote teaching for 2020-2021. For the past few years, she has taught math content and strategies to all sixth graders at Locust Grove Elementary. In this role, Mrs. Beard focuses on strategies and teaching students the new Common Core math curriculum and ways to be successful through dedication and hard work. Students learn in a variety of styles - independent, whole group, and small group. Mrs. Beard began teaching at Locust Grove Elementary in 2008 and loves teaching with her team members, Mrs. Towanda McKie and Mrs. Michele Youchef.
Mrs. Beard graduated from Millersville University in 2003 with a Bachelors of Science in Elementary Education/ Early Childhood.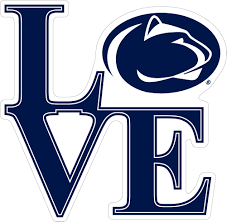 Mrs. Beard took her graduate studies at Penn State York and received her Masters of Curriculum in 2014. She continues to take courses to enrich her knowledge to enhance her teaching.